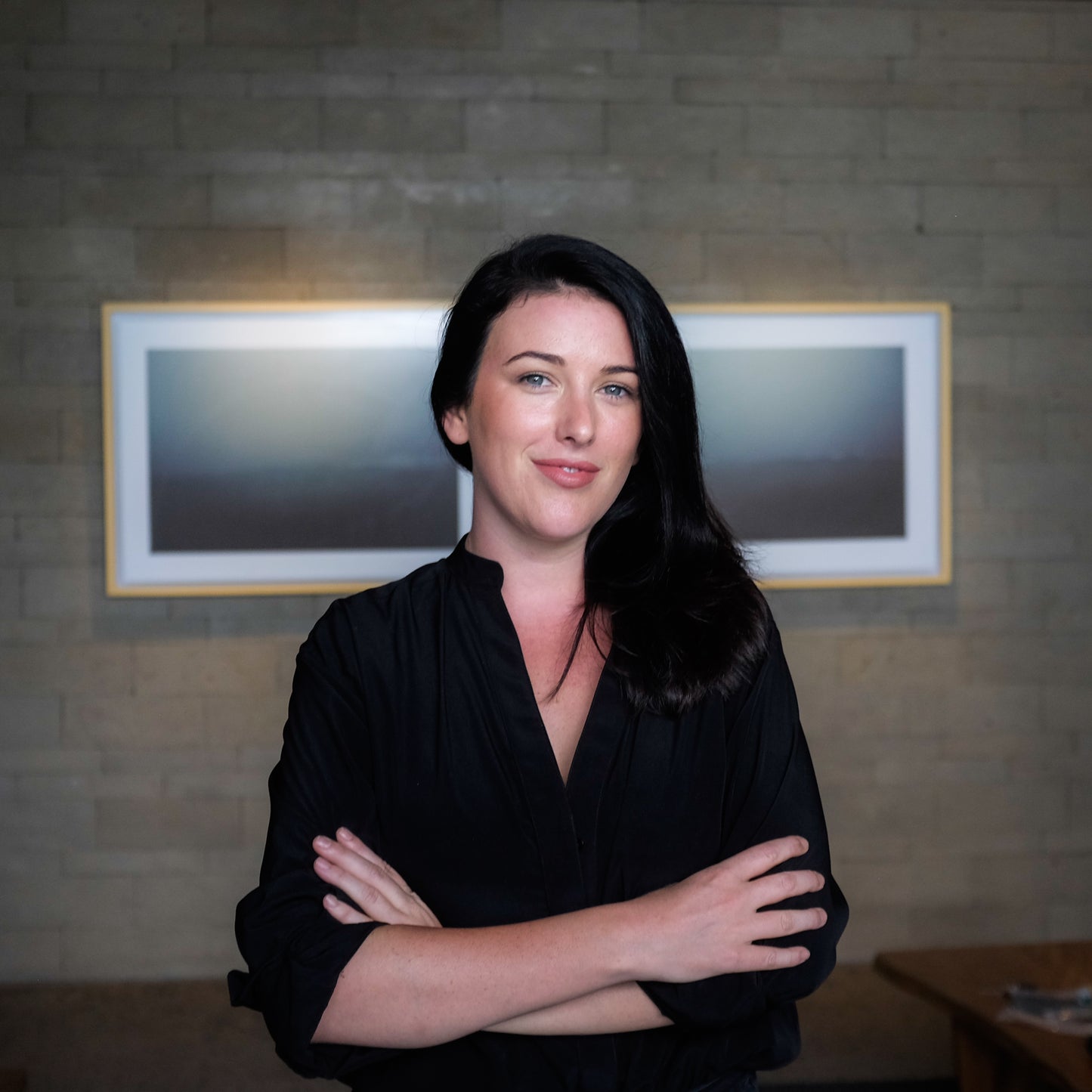 With a background in Beauty Therapy and Cosmetic Teeth Whitening, Bridget Rose is the Founder of PearlBar, a Melbourne based enterprise, launching a pioneering product in the Oral Care Industry. 
Still in her EARLY twenties, Bridget began her entrepreneurial explorations when she managed her own teeth whitening practice. "It's not all smooth sailing when you start your own business – it's a herculean, severe and backbreaking calling – and it's on your mind every minute you're awake."
Having paved her way from the ground up, Bridget moved to Melbourne at the young age of 17, with only $300 to her name and an insatiable need to make her mark in the business world. Having endured countless road blocks, including failed business ventures, little financial support and next to no business or academic education, she began to wondering if being a young Entrepreneur was too much for her.
But optimistic as she is, Bridget began to think of other ways to turn her rough patch around to start fresh and invest in a passion she has had all along – Environmental Conservation and Social Responsibility.
She remarks, "We often neglect the small things, and fail to recognize our day to day contribution to our environment. In the day to day grind of getting up, going to work, doing our business and repeating the same thing over and over – we need to stop and think not just about earning money and spending it – but how we can better serve society in what ever way we can."
So she thought of the skill sets that she has; the industry in which she knew her way around with the back of her hand – and came up with the notion of designing an environmentally friendly toothbrush that is 100% biodegradable, vegan and totally sustainable for adults and children.
Bridget wanted the toothbrush to not just be eco-friendly, she also wanted to make sure it was as effective as a regular toothbrush, if not better! After tons of research, she came across the ability of activated charcoal, which not only offers a better clean, but with its micro particles, turns our pearly whites radiantly bright! As well as this, also offers an antibacterial effect, odor and toxin absorbing and longer lasting freshness. And thus, the PearlBar Planet-loving Toothbrush with Charcoal-infused Bristles was born.
"This journey has been overwhelmingly filled with positive feedback from retailers, bloggers and customers from as far as America, Canada, Bali in Indonesia and of course, our own Oz. It's beautiful! Its that sense of encouragement that keeps me going, and I am so grateful to feel apart of a better solution for our environment!" she exclaims, happily.
Further on she states, "I knew how much I cared about the environment, and I was sure others did too, so I decided to take that passion and run with it! With an added bonus of donating 10% of all sales to the my favorite charities, I now couldn't be happier with my business and the effect and relief it offers to Mother Nature!"
Young, determined and fearless, Bridget Rose believes being an Entrepreneur isn't about age, education or overt devotion to making money that's the key to success – it's about wanting to truly better your chosen industry, being aware of what impact you want to make on your customers, and knowing how to help educate and empower others to do the same. She firmly believes in the power of positive intention, and knows that those who give onto are the ones who will attract big things!